Electric bikes attract more and more. If you are not an e-bikes expert it is easy to be faced with endless headaches and risk making the wrong purchase.
E-bikes are means that differ not little from a traditional bike and therefore there are many factors to consider when you are going to buy an e-bike.
In this article, we will talk about these 3 topics as follows:
What type of e-bike to choose and why?
There are many types to consider and you need to understand what type of users you are before choosing.
Hardtail E-Mtb From Cross Country
No one would have said it, yet the assisted pedaling has also boarded hardtails whose frame takes up the technical characteristics of cross country and marathon frames.
That is, hardtail electric mountain bike for circuit competitions or long off-road journeys, then 29″ diameter wheels, position in the saddle tend to race and maximum attention to lightness. It allows you to face off-road routes with beaten and little rough terrain and greater differences in height thanks to the help of the engine.
The weight of this type of electric bicycle is around 12-16 kg, that is, much less than in models more oriented to extreme off-road, and this makes it much easier to use.
Who do we recommend them to?
If you like long distances, beaten off-road terrain, long climbs, marathons, you want to experience the benefits of assisted pedaling and you don't want a hard-to-use e-Bike, then this kind of electric bike is for you.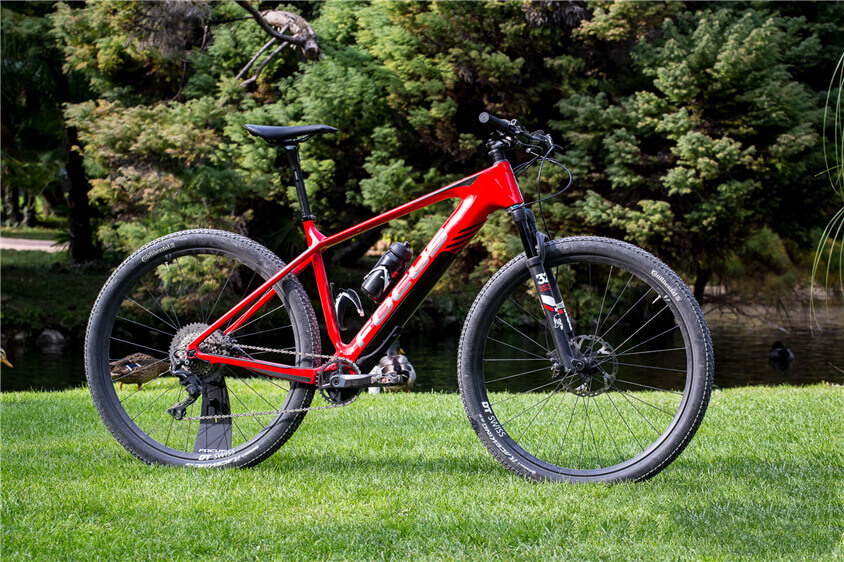 Hardtail with Fat Tires
The fat tires with a section up to 2.8-3.0″, allow comfort and driving confidence that can greatly help the less experienced user but with a certain propensity.
A fat tire hardtail e-bike has a frame geometry that allows greater downhill driving confidence, has a fork with a travel of 120-130 mm, and a telescopic seat post.
Who do we recommend them to?
Those who love trails, have a minimum of driving ability and want to enjoy the mountain.
Trail Electric Bike
In fact, they get easier and easier on the entertainment. The Mtb with pedal assistance is formidable "toy", but requires a minimum of technical knowledge for the regulation of suspensions, for the calibration of the various components, and, where possible, for the calibration of electrical assistance.
Yes, you need to be a little more experienced to appreciate all the benefits and they are the most popular off-road e-bikes because the bike model that opened the doors of the e-bikes to bikers was just a trail bike.
Comfort, driving pleasure and versatility are their main features, but you also need to know how to choose the right travel value of the suspension, the type of rubber (Plus or not? 27.5 or 29″?), the brand of the engine, and the components to optimally balance performance, weight, and costs.
Who do we recommend them to?
They are the type of e-bike that is usually preferred by experienced bikers.
Enduro Electric Bike
The enduro e-bike is having a very rapid increase in popularity. Benefiting from the experience with trail bike extraction models, the bike industry is now beginning to explore the enduro field.
More capable suspension, stronger frames, heavier components, greater speed, and greater downhill driving confidence.
The weight rises, it is true, but the agility decreases only a little compared to the previous e-bike categories and the versatility does not change much.
Who do we recommend them to?
If you like to downhill at full throttle if you want to avoid the "van" climbs, if you do not have time (or desire) to make long climbs and if you do not want to "kill yourself" with fatigue in uphill, this type of e-bike is for you.
Down Hill Electric Bikes
It is currently a niche only explored by a few brands, but it is very likely that other brands will arrive here as well.
The suspension travel increases, the overall solidity of the frame and components increases and the goal is to make this kind of DH e-bikes usable on extreme trails.
Who do we recommend them to?
Like the enduro e-bikes, the DH e-bikes are designed for those who do not have a nearby downhill track.
Urban-commuting E-bike
"One less car" or "Goodbye car" are some of the phrases that resonate in the mind of those who have chosen an urban-commuting e-bike for their daily trips.
The urban environment and commuting are two other very significant horizons for the best electric bike.
Who do we recommend them to?
Potentially to anyone. Getting around by bike rather than by car is always a pleasure and feel privileged.
Components And Geometry
Once you have chosen the type of e-bike, you need to be clear about which components to pay more attention to.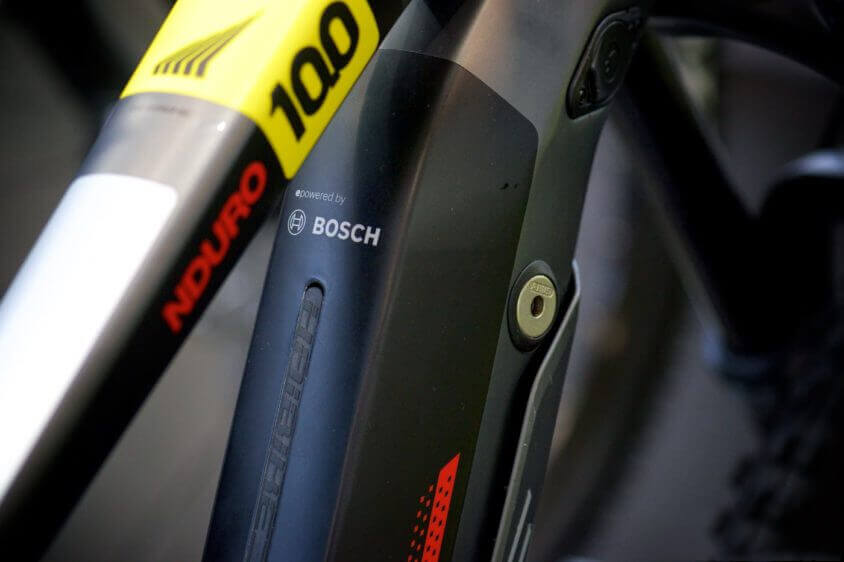 Battery
The first component is one of the most characterizing elements of e-bikes: the battery.
The capacity of the battery gives a quick and indirect indication of the mileage range we have available. The electric motor absorbs more current, that is, it consumes more.
The standard value is around 500 Wh, but proposals are starting to appear that allow reaching over 600 Wh, and with a double battery system it can reach 1000 Wh.
The greater the battery capacity, the greater its weight, since a greater number of cells are crammed inside.
Speed Transmission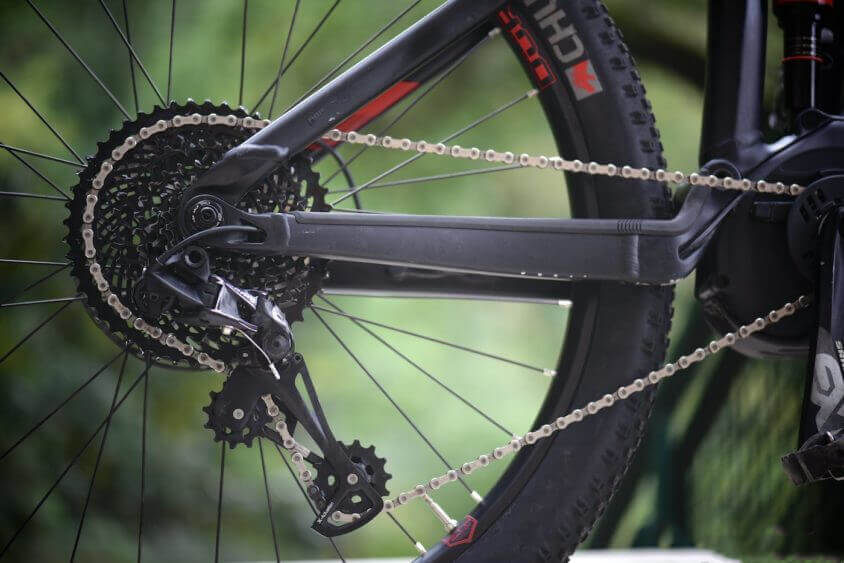 At the moment there are three possibilities in the electric bike field: the standard 11/12 speed transmission, the Shimano Di2 electro-actuated transmission, and the specific transmission for Sram Ex1 e-Bike.
Which one do you prefer?
All three do their job, but with different performances.
The standard one, at 11 or 12 speeds, allows you to have the same spacing of the ratios we are used to with the traditional e-bikes. In combination with an electric motor, it works quite accurately, is a little noisier, and is quite reliable. Multiple gear changes, especially in up-shifting should be avoided, because they may cause serious chain problems.
The Shimano Di2 transmission has 11 speeds, is super effective, very quiet and if you use original Shimano components, it is also very reliable. Shimano's Di2 system allows you to set the gearshift speed and it is good to choose values ​​that are not too high because the combination with the electric motor could make the chain suffer more. Multiple shifting is possible but must be implemented carefully.
Finally, the Sram Ex1 system achieves levels of precision, fluidity, speed, silence, and reliability that the other two can not reach. But it has only 8 ratios.
Whichever system you choose, it is good to keep in mind that the maintenance of the chain and transmission of an e-Bike is something you need to take care of more carefully.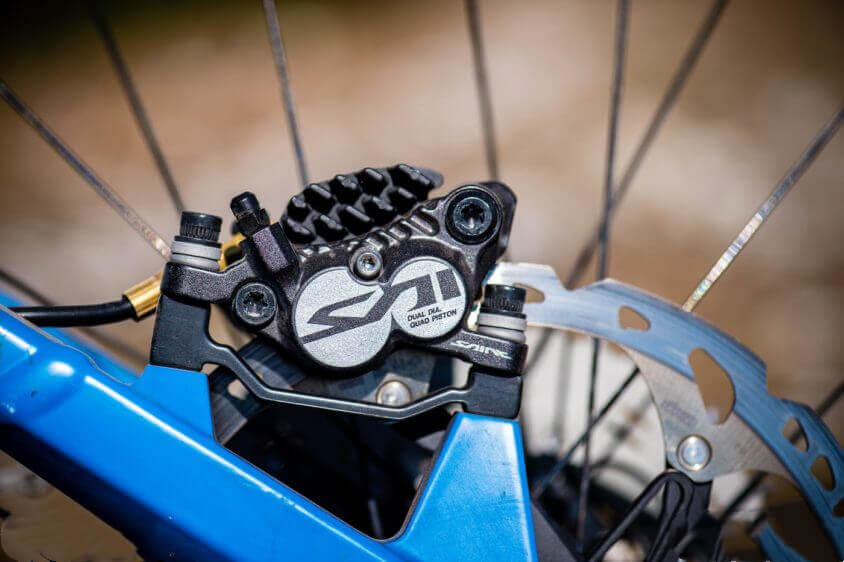 Brakes
Because e-bikes weigh more, they are generally capable of higher speed downhill and for this reason, they require more powerful and resistant brakes.
So, focus on specific brakes for e-bikes or on braking systems derived from downhill.
Wheels
Do you need specific wheels? Yes, stronger wheels are needed because, in addition to the greater weight, two other factors also come into play.
The first concerns the power that is applied to the freewheel.
Another point is e-bikes are less agile than electric mountain bikes. That is, in some cases, it may be more difficult to make the right trajectory with the result of subjecting the e-bike to unwanted greater strain.
Fat Tire
Fat tires are very good for users who need more confidence on the descent and overall greater comfort.
If speeds increase and the surfaces become slippery, however, the fat tires must become much more clawed.
Suspensions
The most important technical requirements are structural strength and, as far as possible, dedicated hydraulics or externally adjustable hydraulics.
The suspension adjustment is particularly important. The extra weight of the bike may require a greater brake at low compression speeds, one or even two more tokens in the fork (for greater progressivity), a higher pressure value (i.e. greater preload), and other details.
Certainly, however, the suspensions should not be underestimated and in fact, one of the upgrades that users usually do concerns the suspensions.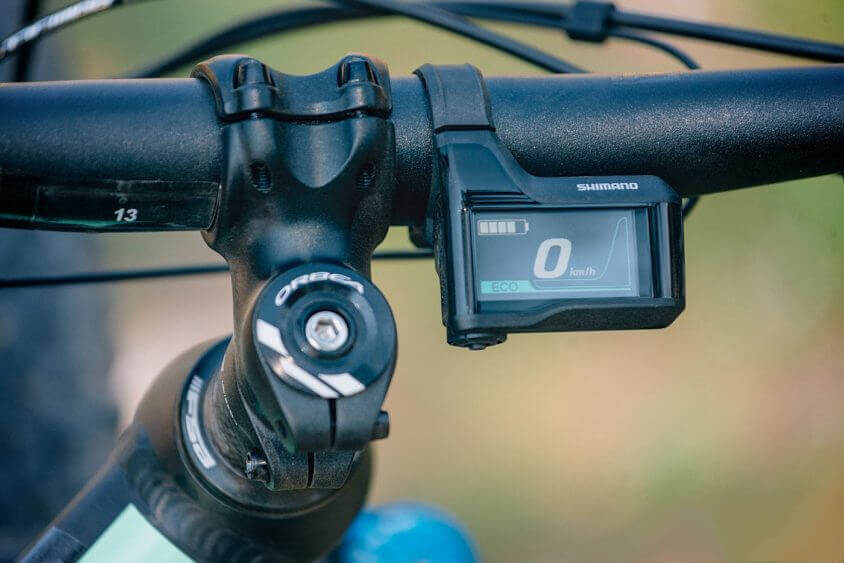 Display
Is it needed or not? The answer, in short, maybe this at the moment:
Yes, if the display is compact, easy to read, and repaired in case of a drop
No, if the display is bulky and exposed in case of falls
Re-evaluate the need for a display on the handlebar, but to date, on the real usefulness of a display on e-bikes, the answers we feel like give are those mentioned above.
Geometry is really important on an e-bike?
The geometry plays a key role because it determines the position of the biker in the saddle and with respect to the two wheels and characterizes the riding of the e-bike.
Integrated Battery
The integrated battery requires a greater design and construction effort because the down tube must be conceived and designed internally in a very different way.
This increases costs and sometimes even weights, but this makes an e-bike more beautiful.
What is more important, even before aesthetics, is to centralize and lower the center of gravity, increase driving precision, increase the solidity of the frame and the undercarriage, and use components appropriate to the level of performance the frame is capable of.
Upper Tube
A more compact upper tube or a greater reach combined with a 75 ° seat tube, brings the rider closer to the handlebar and helps him perform all those typical off-road maneuvers on an e-bike.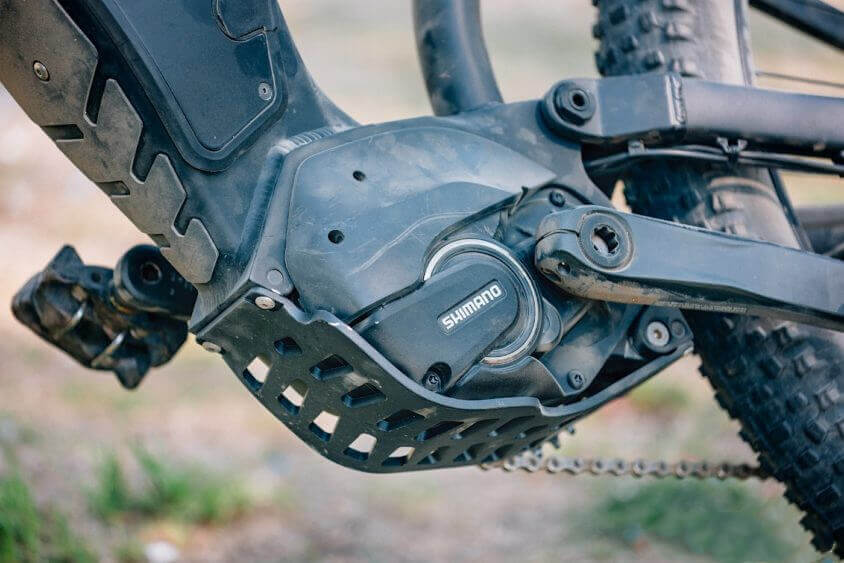 The Position Of The Motor And Battery
The solution that the entire bicycle industry has embraced is this: motor and battery must be as close to each other and as low as possible.
In this way, stability gains and the ability to overcome obstacles also benefits, reducing the risk of overturning on a descent. So, from this point of view, e-bikes are also easier to ride.
Are you also an e-Biker?
After talking about the types of e-bikes and the components and geometries of e-bikes, let's now try to understand who might like these electric bikes.
Obviously, if you are already passionate about e-Bikes this question will sound trivial and the answer will be equally trivial, but if instead, you are starting to metabolize the concept of e-bike these lines can help you understand if the pedal-assisted bikes are for you.
Let's answer the question: who can like e-bikes?
To the former biker who would like to start pedaling again, but for reasons of time, he has no way to train and quickly return to enjoy off-road bike rides. This group of users is wider than one might think, to the point that early MTB enthusiasts have returned to bike shops. So, e-bikes to go back to pedaling, being in nature, and having fun as it once was.
To the more or less experienced biker who, however, there are more or less experienced, who go out on their bikes only once a week. They have good (or even excellent) technical skills, know how to juggle multiple situations, and want to increase the percentage of fun by reducing that fatigue. The e-bikes were born above all for this type of user.
To the trained biker who are trained, competitive, and have the opportunity to go out by bike frequently are discovering the usefulness and pleasure of using a pedal-assisted bike.
For those who would like to stay fit and spend more time outdoors. They are not bikers, perhaps they have been in the past, but today they want to get back in shape while having fun. E-Bikes are an opportunity for them to go back to using the bike, make a more active life, and, ultimately, get back to living better. And this is the great opportunity that many bike brands see in pedal-assisted bikes.