In this article, we will introduce you the 6 reasons why you should use the 12-speed drivetrain for your electric bicycle.
1. Wider Ratio Transmissions
The wider ratio transmissions are the biggest advantage compared to the 11-speed drivetrain.
At present, the latest SRAM Eagle series, its 10T-52T flywheel has a gear ratio range of 520%. And in terms of weight, reliability, compatibility, etc., it is more reliable than the traditional dual transmission system.
In addition, the 12-speed drivetrain can also provide a tighter gear ratio, resulting in a smoother transmission experience.
2. Weight Advantage
Compared to a dual-disc transmission system with a similar gear ratio range, the 12-speed drivetrain has a considerable weight advantage.
3. Easier Operation
The 12-speed is a single-disc transmission system, which only needs to control the rear dial with the right hand to complete the transmission operation. In the case of a two-disc or three-disc drivetrain, the right hand is responsible for brake and rear shift gear control, and the left hand is responsible for brake and front shift gear control.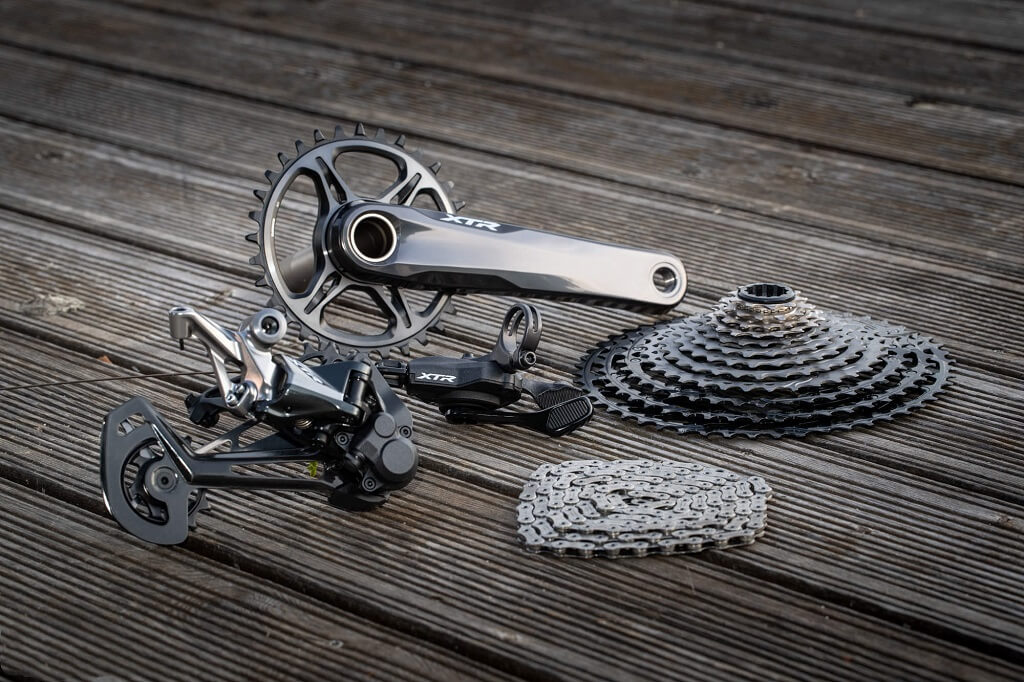 4. More Convenient Installation And Maintenance
Compared with the double-disc or three-disc transmission system, the removal of the front derailleur greatly reduces the workload of installation and tuning, and the reduction of the structure also makes maintenance easier.
5. Higher Reliability And Newest Technology
The 12-speed drivetrain is the latest technology product in recent years. Therefore, the overall reliability(including durability, chain stability, etc.) will be better than an 11-speed or double-disc drivetrain. And it can also bring a smoother and more effective pedaling feeling.
6. More Reasonable Price
With the passage of time, the 12-speed drivetrain has become more and more popular, the price has become more affordable, and various core technologies have been decentralized. At present, both SRAM and Shimano have a complete 12-speed drivetrain product line, including low-end entry models(such as the most basic SRAM SX Eagle and Shimano DEORE M6100).